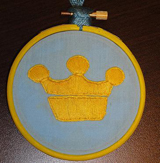 Occupy Los Angeles championing the cause of wronged foreclosures is facing the ire of Mayor Antonio Villaraigosa. But talking to the press behind closed doors on Black Friday he was all praise for the Occupy activists for bringing about a change in the national dialogue. This very same Villaraigosa has been presiding over staggering foreclosures.
At the press meet he said, "Occupy Los Angeles has brought needed attention to the growing disparities in our country and I look forward to its ongoing efforts to build an economy that works for everyone".
His words were the sugar coated bitter pills because after all this honey oozing from his lips he went on to inform the protestors that it was time for their exit. He specified the date and time when the park would be closed.
The Occupy movement is civil disobedience and although it is breaking the rules to occupy public spaces, none is hurt. The protestors are engaged in this action to focus attention on issues that are being ignored. It is expected that by these protests and demonstrations the elected officials will feel uncomfortable. The message sent out is clear and big – they are sitting on their chairs but the situation is bad.
But this hubristic politician thinks he can soothe the ruffled feathers of the activists by saying they have altered the national thinking. Having said this he has offered no policy changes. He continues to be deaf to the grievances they have listed for him; these are mostly local matters and well within the power of the mayor.
In Facebook Villaraigosa has clarified the "free speech area' to be the steps (west) of the City Hall that will not be closed. Can free speech be designated? The issue is not free speech but the right to assemble peacefully. It is the latter that is at stake and pushed beyond limits.
The Occupy activists had rejected outright the attempts to tease them out City Hall and inviting them to talks that are vague, are not transparent and laced with offers that are not confirmed. These do not even start to address the local problems. Thus they will continue occupying the area unbroken in their solidarity linked to the world wide movement until the dominant few concede power of the people to the people.
Photo by Carly & Art
Leave a Reply